Fashion Police; Running
Cada kilómetro es una nueva oportunidad para demostrar no solo tu velocidad si no tu estilo único para correr.
Estos son MI top 5 de outfits favoritos:
Perfect Running Look!
Su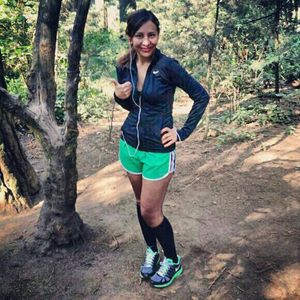 Ella ha elegido mi combinación favorita; completely perfect, black and green eclectic. I totally go with what I fancy on the day. It's kinda one of those things where I think, you should just feel comfortable... she shows that soccer socks are so damn sexy when it's wear by a confident and charm girl. Great job!
Barbara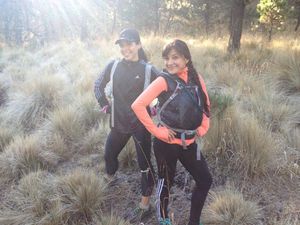 Ultramarathonis. If you were standing next to her you could feel the charm she have, the can run 12 hours non stop looking so good. A perfect combination of femenine and strong, dark color with just one light and shiny cloth in color. Orange makes your looks optimistic, sociable and extroverted. I admire you Barbie.
Eugenia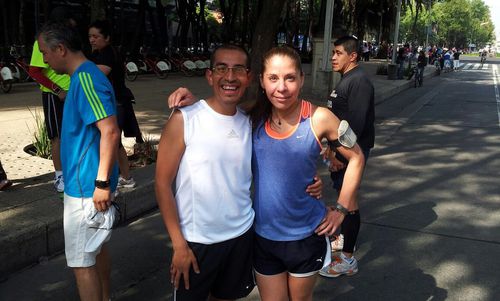 She is one of the most inspirational woman you can meet. A cute combination: light blue and lil shorts for sunny days. Eugenia has a fit body that makes me think "I'm gonna take off my heels and the first thing I'm gonna do her fitness routine, NOW." This kind of sleeveless shirts looks great in you Doc.
Ale
She is the most cute outfit of all, she is "Pretty in Pink". Few girls look so great in small tennis skirt. If you don't have the cute and strong legs, please don't try it please. Also her clean and cute team t-shirt with her name on it, Ale will never go unnoticed. She will become a Boston Marathon next april 2013. Keep runing girl, 'your elegance in the only beauty that never fades'.