Play Lists for Running
Me gusta recordar los momentos de mi vida con un soundtrack de fondo. Las canciones marcan las historias que vivimos e invocan recuerdos de manera tan espontanea que dibujan sonrisas o … todo lo contrario. La música nos mueve y nos inspira, por eso cada persona posee un estilo diferente.
¿Se han preguntado que contiene el iPod aquel compañero corredor que los hace volar? YO SÍ y aquí el resultado de recabar varias listas de reproducción de música para correr; la música que nos mueve: música para correr.
Javier "el harcore" Patiño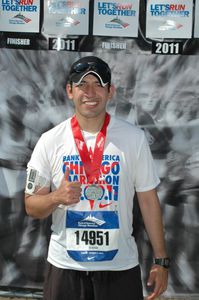 Rammstein – Feuer Frei
Rob Zombie – Scum of the Earth
Metallica – Enter Sandman
Andy Moor – Fight the Fire (Original Mix) [feat. Sue Mc Laren]
Slipknot – Gematria (The Killing Name)
Dash Berlin – The New Daylight
Slipknot – Psychosocial
Metallica – Master of Puppets
Offer Nissim – First Time
Rob Zombie – Demon Speeding
Leonardo (el techno) Navarro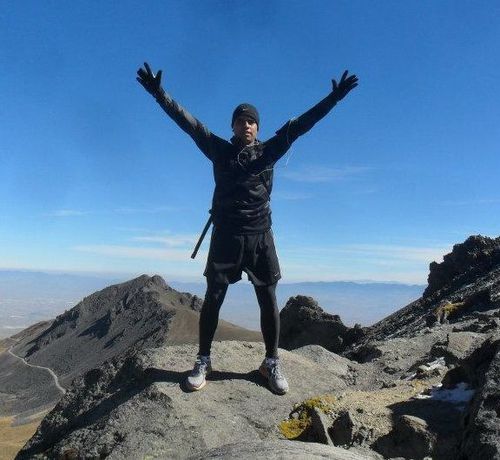 The Anthem - Varios Beat 100.9 FM Tres Años Electrónica Y Dance 1015
Mr. Brightside - The Killers
All These Things That I've Done - The Killers Hot Fuss Alternative & Punkm.
The Killers - Spaceman -
Fairy Tale Gone Bad
Sunrise Avenue - Sector Beat 5 100.9 FM Electrónica Y Dance
The Killers - Read My Mind
Gris (la retro) Zuñiga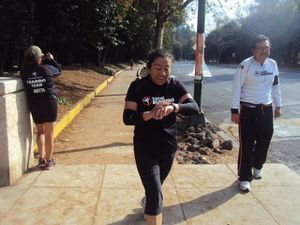 TODO LO Q ENCUENTREN DE - Flans
TODO LO Q ENCUENTREN DE -Timbiriche
U2
Depeche mode - Enjoy the silence
Get me bodied - Beyonce
Mr Saxobeat -Alejandra stan
Give me everything - Pitbull
Ingrid "la bailarina" Maciel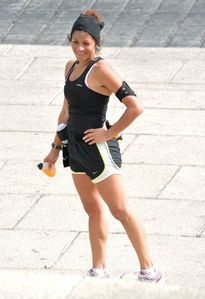 Me dediqué a perderte /Canta corazón - Alejandro Fernández
No one / Try to sleeping with a broken heart/Like you never see me again -Alicia Keys
Halo - Beyonce
Dile al amor - Aventura
Pobre Diabla - Aventura & Don Omar
La agarro bajando - Gilberto SantaRosa
Lo grande que es perdonar - Vico C
Amores como el nuestro - Jerry Rivera
Tu cariñito - Puertorican Power
El Niágara en bicicleta - Juan Luis Guerra
Así llegaste tu - Luis Enrique
Tu amor me hace bien - Marc Anthony
Antes - Obie Bermúdez
Rabiosa Loca - Shakira
Alain (el popero) Fort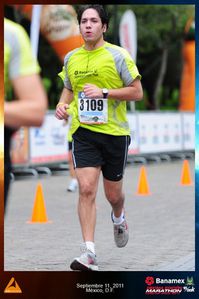 Pumped up kicks - Foster The people
Higher - taio cruz ft. Kylie minogue
The worldwide Is a stage - track young
Moves like jagger - maroon 5
Quedate - cesar vilo ft. Luisafer
One of these mornings - moby ft. Patti LaBelle
Without You - David Guetta ft. Usher
Tu Cuerpo - Pitbull ft. Jencarlos
Rain - Mika
Sweat - snoop dog vs David guetta
4AM - kaskade (Adame K & Soha Mix)
Brute - Ferry Corsten ft. Armiño Van Buren
Beautiful Monster - Ne Yo
Beto "el norteñito-electrónico" Hinojosa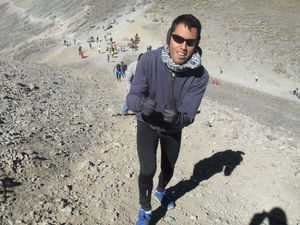 Far East Movement - Like A G6 ft. The Cataracs
Nortec - Collective presents: Bostich+Fussible "Tijuana Sound Machine"
Soulwax - E-Talking
Jessy Bulbo - Tere
Jamiroquai - Virtual Insanity
MGMT - Electric Feel
Apollo 440 - Stop the rock
Fatboy Slim - Right Here Right Now
The Killers - Human
Ladytron - International Dateline
Fedde Le Grand - So much love (Official video)
Pepe (el alternativo) Dalman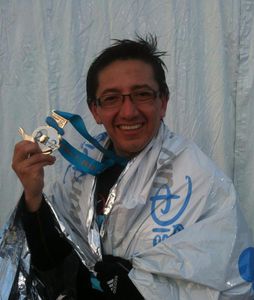 Poppiholla chicane. Best of chicane
Rolling in the depp. Fizzy dejaay
See the Ligth Paradise
Release me. Track de body combat 47Cry for you. De September
Sunchme de Darío G
Welcolme yo África. Mix 30 de RPM
Ecuador mix 47 de RPM
Meet me halfway mix 47 de RPM
Eucken "el rockstar" D'Jorasco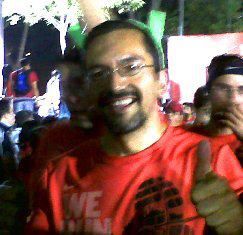 Black Sunshine - White Zombie
Bulls on parade - Rage Against the M.
Paint it Black - The Rolling Stones
Sabotage- Beasties Boys
Paranoid - Black Sabbath
Holiday in Cambodia - The Dead Kennedys
Back in Black - AC/DC
Cum on Fell the Noize - Slade
Hotties Long Cool Woman - Hollisters
Lazy Generation - The F- Ups
Rockstar (jason Nervins Remix) - N.E.R.D
Girlfriend - Avril Lavigne
Nain "el Dj" Morales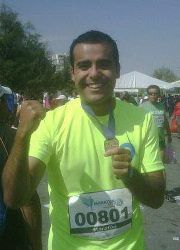 I like it-Enrique Iglesias
Party Rock Anthem-LMFAO
Sun is up-Inna
One more time-Daft Punk
Fine without you-Armin van Buuren
Love is gone-David Guetta
Out of my skin-Offer Nissim
Human-Armin van Buuren remix
Becoming Insane-Infected Mushroom
Columbia-Paul van Dyk
Carol "la rocola" Peralta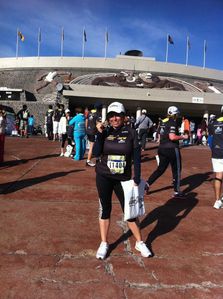 Lose yourself de Eminen
Run to the hills de iron maiden
Matador - Fabuloso C
OMG- Usher.
Viva la vida -Coldplay
Acelera en vivo - timbiriche
Be with (cover setentero) - Atomic kitten.
Hello de dragonette
Human - the killers
La pasión - gigi d'agostino
Carlos (el romantico) Porras



Color esperanza -  Diego torres

Fantasy earth wind and fire

Sentirme vivo- Gianmarco



Se me escapa el alma - Amaury gutierrez





Tengo ganas - Victor manuelle 





Bachata rosa noel ex - Sin bandera





Contigo - Joaquin sabina





Esta noche contigo -Joaquin sabina





Quien me ha robado el mes de abril -Joaqui sabina





Entre pairos y derivas - Fernando delgadillo





Noche sin luciernagas - Fernando delgadillo





El triste - Jose jose






  


Sarahi (Rojo) Panecatl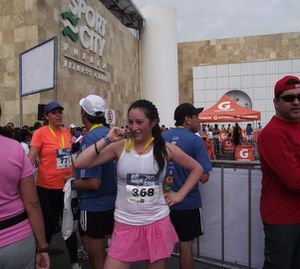 DJ-Artist_Big Thing 105
Britney Spears - I Love Rock N Roll (Shaun Hart Home Edition Mix)
Maroon 5 - Moves Like Jagger

Peligro - Reik

We Found Love - Rihanna (feat. Calvin Harris) (cover) Megan Nicole
Lady Gaga - Born This Way (Alessio Silvestro Remix)
Saxo Beat- Alejandra Stan
Sex on Fire- Kings of Leon
Welcome to St. Petroz - Timaki